Viet Nam Abrasives market potential analysis
Author:chois.dong
Source:www.boreway.com
Release on:2017-12-17
On November 4, 2015, industrial supplies (abrasives) based on cross-border e-commerce platform-ox team Viet Nam in Hanoi and Ho Chi Minh City for a five-day customers negotiate and collect market intelligence on the ground.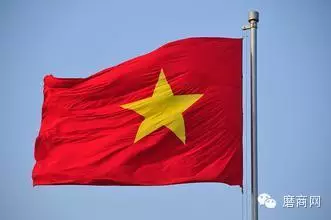 Mechanical and electrical hardware market in Hanoi, and ox team found that few and most complete category hardware store here, mostly scattered in the stand. Local Abrasives businesses and brands, very few, mostly imported from China; Abrasives factory was stationed there, raw materials are imported from China, while local production of abrasives is not complete, especially profile abrasives, rely on imports. In purchasing habits, when there is a demand, buyers from online searches, and then go buy this price cost is high, not one-time purchasing, and lack of access to the service and technical support.
As the economic centre of Ho Chi Minh City, Hanoi, relative to the political center, the hardware market is organized, the scale, and are pedestrians, a busy scene. The hardware market wide streets here and can see a lot of special-shaped products, products placed more stress. But the abrasive products are still imported, mainly from mainland China, Taiwan and Japan. Here, in addition to special-shaped products, other products in circulation are relatively transparent, this is probably the cause of many domestic enterprises can not easily moved into; while ox team also found that the high cost of developing this market alone, which I'm afraid is that many domestic companies know there are prohibitive because of the market. In this case, the bull demon king cross-border e-commerce project, interested in the development of local markets for domestic suppliers, undoubtedly helped it overcome the Gospel, save costs and keep profits.
With the help of local friends, ox teams also visited two hardware products factory. Ox teams noted that the worker's environment is particularly poor, workshop dust all over the place, and there is no air conditioning, wages or workers generous domestic counterparts. In contrast, China Abrasives industry workers are apparently to be happy a lot. You may have a boss to think, since Viet Nam good prices than domestic, lower labor costs, why not carry factory direct to Viet Nam? The reality is that despite the Government's policy not to say, rents high, relatively better factory to pay $ 6 per square, followed by the local workers are lazy, not easy to manage.
Viet Nam tour will last for five days. Ox teams on this trip to Hanoi and Ho Chi Minh City, initially entered into a collaboration with local merchants, for the e-commerce project in Viet Nam market in successfully promoting and consolidating the Foundation.